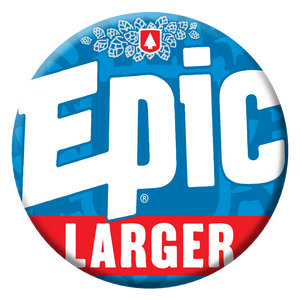 Welcome back, LaRger!
Think back ages and ages ago... 2011, even. Tigers. Balls of Twine. Pyramids. Waimea Bay waves. Ohakune Carrots.
Some things are meant to be big
. Flavours. Aromas. Beer. The list is large but we thing it should be bigger.
There is a time and place for subtlety
, for a delicate touch.
This is not one of them
. Turning the amplifier up to eleven? Yeah, that's it. YES - Epic LaRger Imperial Pilsner is back!
More about the beer
Beer style: Imperial Pilsner ABV: 8.5 (Caution!! Very easy to drink!!) IBU: 80 Made with German Pilsner malt, US grown hop varieties with German parentage of noble heritage. Extra pale in colour, floral/herbal aroma, herbal hops and malt sweetness dominate the flavour, with a cleansing snapping bitter finish.
Where you can get it:
At this stage, only at The 
Brewer's Co-operative first birthday party
. We'll keep you posted.
---