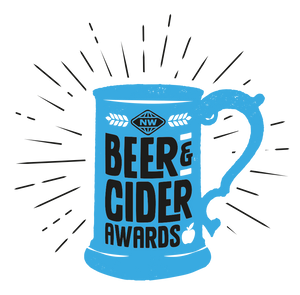 Look what we won!
Epic has two of the Top 30 winners in the New World Beer & Cider Awards. Epic Sparks and Epic Lager won the praise from a panel of expert judges while competing against more than 630 other entries from New Zealand and around the world. Epic also had another two beers in the top 100 list; Epic Epicurean Coffee & Fig and Epic Armageddon IPA.
The one-of-a-kind competition rewards the Top 30 winners with nationwide distribution through New World stores across the country. All Top 30 beers and ciders will be available in New World stores from Monday 27 May, for four weeks. A list of the Top 100 beers and ciders, incorporating 70 Highly Commended entries, is available online at www.newworld.co.nz/Top30
Now in its fifth year, the New World Beer & Cider Awards attracts entries from local and international breweries large and small. With a unique consumer focus, a key criterion of entry is the ability to supply minimum volumes in order to satisfy the interest and thirst of New World shoppers throughout 135 stores across the country.
The 2019 New World Beer & Cider Awards were judged by a panel of 24 independent experts using a collaborative approach based on technical excellence, balance, mouthfeel, and most importantly, drinkability. This year the judges assessed more than 630 entries from over 100 breweries.
Epic Sparks:
Epic Sparks Imperial Stout is an exceptionally luxurious stout of noticeable power and elegance. It pours pure liquid black. The fullness of body is immensely satisfying. The deep rich roasty flavours are so well balanced with the smooth creamy texture, you achieve a sense of absolute bliss. Could there possibly be anything better in the world we live in?
Epic Lager:
IT JUST TASTES BIGGER!
Imagine a world without flavour. It'd be almost as bad as a world without beer. Well you're in luck. This lager is literally bursting with hop-fuelled taste. It's been created by people inspired and obsessed with keeping the flame alive. Enjoy our handiwork!
---